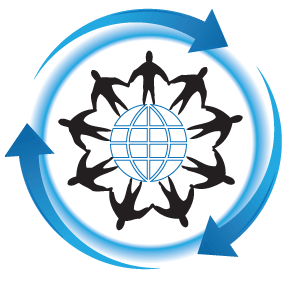 Outsourcing Accounting Online
35% of America's Largest Businesses Outsource Accounting
"In the long run, outsourcing is another form of trade that benefits the US economy by giving us cheaper ways to do things."
Janet Yellen, Chief Economist to President Bill Clinton, Wall Street Journal

Because of new technology advances, you now have the same alternative as Fortune 500 firms, no matter how small or large you are. Outsourcing grants businesses the freedom to dump non–core, yet important sectors of its administration on companies specializing in those very individual aspects. Outsourcing online is an option that offers services at a much, much lower rate but with a highly productive mass work force.

CPA firms and Businesses are discovering that outsourcing accounting online saves payroll, overhead cost and it's a giant step in freeing up valuable time.

As a business owner your time is best spent doing what you do well - working with customers. Time spent on bookkeeping problems add little or no value to your customer relationship.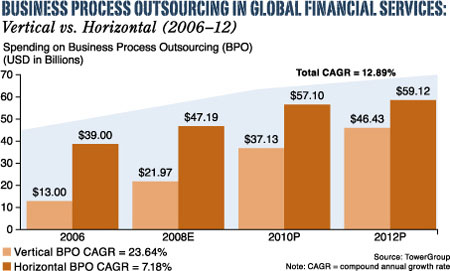 The most successful businesses of today have gone to online outsourcing and now have time and money to spend on differentiating themselves in the marketplace. If you are looking for ways to reduce overhead and focus on your core business, now is the perfect time to make the switch to outsourced accounting.


Outsourcing - Some Remarkable Facts !

"Outsourcing is not slowing down, in fact it's growing faster," says Pradeep Udhas, Global Head, KPMG Advisory Services. "This industry is going to go much beyond where it is today."

Here are some of the significant results of the "Strategic Evolution" research study by KPMG:
89% revealed their plans to maintain their outsourcing transactions
47% of the respondents remarked that outsourcing opened new doors for experience to them
42% believed that outsourcing improved their financial performance
27% remarked that competitiveness was greatly improved by outsourcing
Outsourcing has been declared as a life saver for many accounting firms. Accounting outsourcing has almost become mandatory for all those accounting firms who want to pay attention to increasing their profits. The idea of accounting outsourcing has been developed to lessen the burden of accounting firms, so that they can manage their peak season tasks well.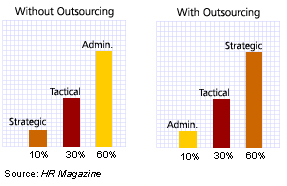 Accounting outsourcing services helps companies manage their work well. As the total cost for managing the accounting work by outsourcing firm is far lesser than hiring in-house staff, almost every company is making accounting outsourcing a part of its long-term sustainable business model.

Key Benefits of Online Accounting Outsourcing

The most common reasons management chooses to outsource accounting services are to reduce operating costs, improve company focus, improve quality, free up capital, increase capabilities not otherwise available and to reduce cycle time.

By outsourcing your accounting your company could:
Focus on core business. Off-load non-core functions.
Get skilled staff at affordable fees. Cost savings of over 50%!
Increase customer satisfaction. Improve speed and service.
Get access to world-class technology at lower rates.
Grow your business. Beat Competition.
India - World's Leading Outsourcing Destination

India has a mature outsourcing industry with world-class systems and quality. Not only does it offer technological edge, flexibility, time-to-market and a competitive advantage, it also offers world-class infrastructure. India is fast becoming a major outsourcing center of the world.

According to McKinsey, India has the potential to process 30% of American transactions by 2010. Indian service providers provide cost effective quality solutions. the most important advantage by outsourcing bookkeeping Services is that you can save the wages, payroll taxes, fringe benefits, worker's compensation insurance, employee training and management, accounting software, office space and other costs associated with an in-house employee. Your costs could be reduced by up to 50%!



Why Should You Choose Our Accounting Outsourcing Firm ?

Here are the top 6 reasons to outsource your bookkeeping to us. If you're still not convinced, read the detailed descriptions on how to benefit from using our services.

Plain and simple, we offer higher quality bookkeeping, make it fast by working in the night, and are cost effective.


Key Benefits
Us
In-House
Bookkeeper
Available Full Time
Overnight Delivery
Off-Load Non-Core Function
High Quality Bookkeeping
Reduced Operating Cost
Reduced Overhead


Available Full Time
Companies that have an in-house bookkeeper find that problems may occur when the employee works part time, calls in sick, or even leaves the company on short notice. Outsourcing with us, you get full-time, reliable, professional online accounting service.

Overnight Updates
Continuous work cycle: information scanned/faxed one day is processed overnight. See How outsourcing Works for more information on how the process works.

Off Load Non-Core Function
Accounting is one of the easiest business functions for a company to outsource. The efficiency of outsourced accounting services means that companies no longer need back-office accountants working at their location. This frees up space in your office so that a cost center (accounting) turns into a profit center (another sales person, estimator, attorney etc.)

High Quality Bookkeeping
Our clients are handled by a team of accounting professionals that have a level of expertise not normally found in small businesses. Our teams comprise of an Indian CPA Manager, Accounting or Bookkeeping Specialist and a Customer Support Contact who are trained and experienced at providing Managed accounting services. Your team is only a phone call, instant message, or e-mail away to provide prompt and accurate service.

Reduced Operating Cost
Managed accounting with us is cost efficient. You get a dedicated team for similar or less than what it would normally cost to hire one in-house employee.

Reduced Overhead
Not only do you save on salary but also you have no overhead, management, hiring or training cost when using an outsourced service. The overall savings can be up to 50%. Hidden costs of hiring an employee begins with paying for a classified ad, or even paying an agency to find someone. Next come the additional payroll taxes, an office space and computer and sometimes, benefits. All of these costs are not applicable when you use our services.


Outsourcing Accounting Online - A Powerful Business Strategy !
"Only 5% of the global population lives in the US. That means that 95% of our potential market is outside the US. We need to stay engaged with the rest of the world, to keep those markets opened to our farmers, our service industry and our manufacturers - to businesses like yours."
Treasury Secretary John Snow, Speech to the Cincinnati Businesses

For 20 years Fortune 500 companies have used outsourcing as a strategy. At last you, too, can tap into reduced overhead and focused sales efforts just like they do.

Begin by asking this question -



"If today was my first day in business. Would I begin by building the staff and infrastructure to do this task, or would I look to see if someone else could do it better or cheaper?"





1-800-626-1675